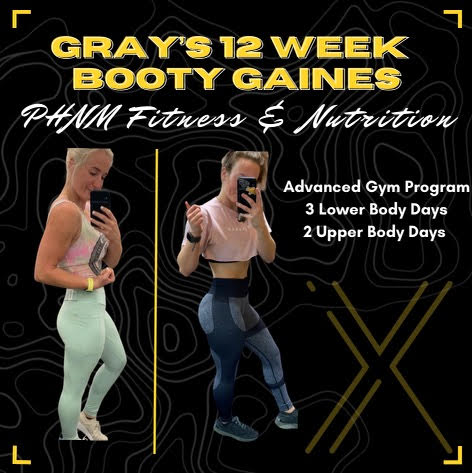 12 Week Women's Legs and Booty Plan 2.0
Regular price $49.99 Sale
This is an ADVANCED "get your summer booty ready" lower body focused program!  Featuring 3 lower body days and 2 upper body days.  These workouts will take about 75-90 minutes.
Here's what you get:
1. 5 days per week
2. 3 days legs and booty with 2 days upper body supplement 
3. Progressive overload to keep challenging you
4. Tiered volume to keep you challenged weekly
5. Exercises proven to give you legs and booty GAINZ! 
The workout will be delivered via email immediately after purchase.