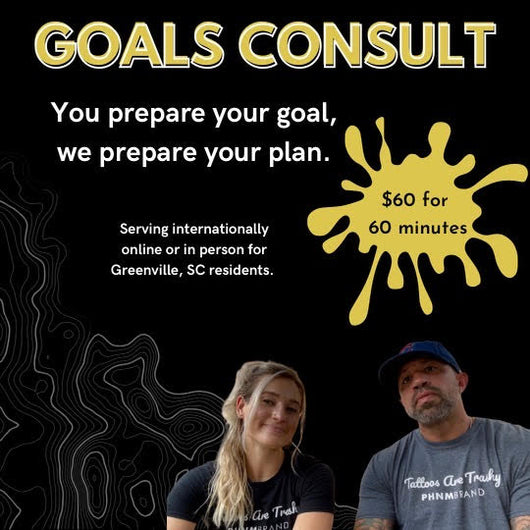 60-Minute Consultation
Regular price $60.00 Sale
60 Minute Consultation 
Need to talk to a coach? Got questions? We can help! 
Schedule a call to go over anything you need.
Tired of you same old workout? We can help you create a new one.
Stuck in your struggle to lose weight? We can help problem solve your issues.
Should you track your macros? What the heck are macros, anyway?
Maybe you want to build muscle and aren't sure how. Or maybe you have a goal you want to meet. 
Let us help you create healthy goals and an accountability plan to reach those goals! 
We can do a call, but we would love to ZOOM! 
Also, if you are in Greenville we are offering in-person consultations at SPENGA GLV on Pelham Road! 
* UPON PURCHASE, YOU WILL RECIEVE AN EMAIL WITH HOW TO SCHEDULE *